DAQ Plot™ User Manual
Revision 4.3.6 (12.9.5)
— May 21, 2018 —
By VVI ®
www.vvi.com

DAQ Plot is a simple to use strip chart application that plots electrical signals and controls devices in realtime. Its main interface looks like this: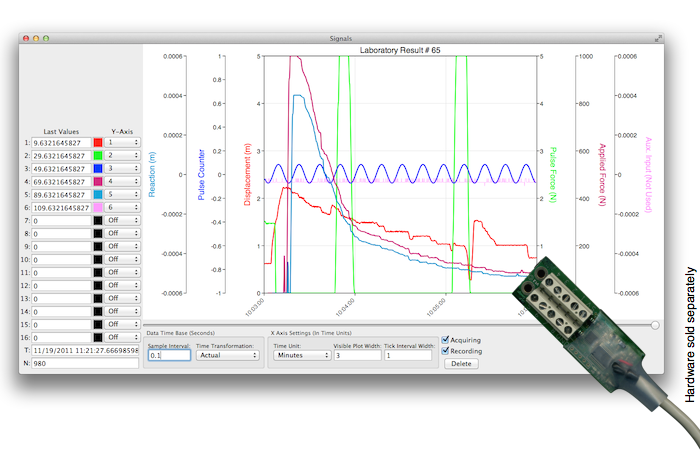 Selecting the DAQ Plot ► Tools ► Turn Acquisition On menu item starts the process. But, first you need to attach a compatible analog to digital converter (DAQ Hardware) to your computer and configure it. For that see the tutorial First Project. If you do not currently have DAQ hardware then see the Simulation tutorial.
---
© Copyright 1993-2018 by VVimaging, Inc. (VVI); All Rights Reserved (Legal). Please email support@vvi.com with any comments you have concerning this documentation.