Point Tags Draw Attributes are point related and normally drawn over each point in a graphic. The figure below is an example of some point tags.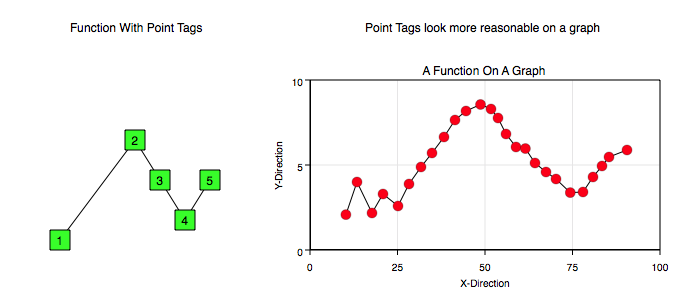 Attributes
Marker: Another, usually smaller, graphic drawn at each point of the graphic which has the point tag as an attribute.
Label: A predefined piece of text drawn at each point.
For additional information see the Point Tags Inspector section.

---