A Dictionary is something that is only used for internal purposes so this section can be safely ignored. There is a separate few thousand page reference guide that accompanies general programming API that is used in conjunction with dictionaries and that is completely separate from this manual.
The Inspector Editor for the dictionary is shown below.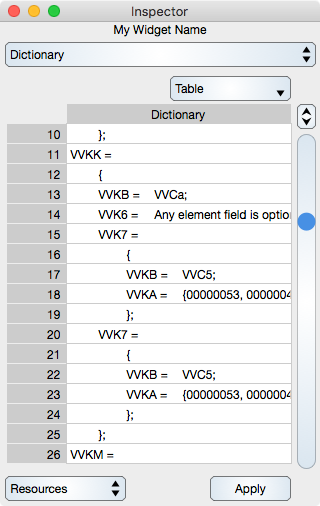 Table
Dictionary : A Table that shows the dictionary content serialized as a UTF-8 based string.
Surrogate : A pop up button that selects the surrogate dictionary to show in the Table.
Apply : Selecting the Apply button will save the dictionary entries.
---