Graphics can be dragged from the factory inspector editor which contains palette documents embedded into Graph IDE. The Graphic Selector must be in factory mode to see the factory inspector editor. See the Prototype inspector editor description for more information. One such palette is diagrammed below.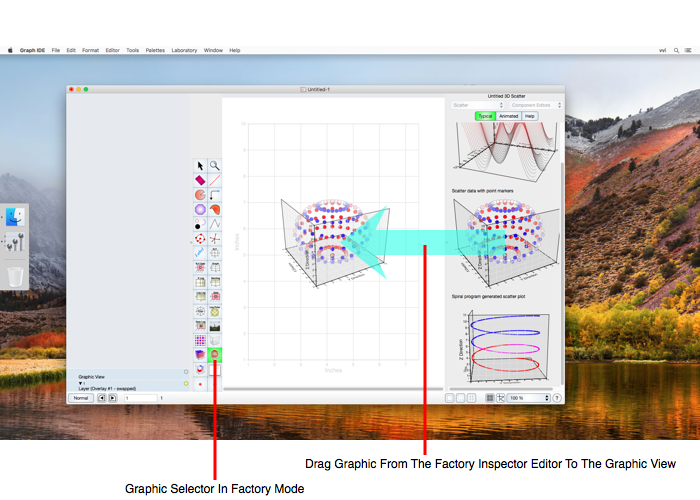 Note: If you are making a custom version of Graph IDE then you can change any of the prototype palettes to contain prototypes specific to your use. The prototype palettes are simply Graph IDE documents that can be modified directly by Graph IDE.
Since the graphics on a palette are all live they can also be modified and incorporated into a larger piece of work, such as the graph in the following figure.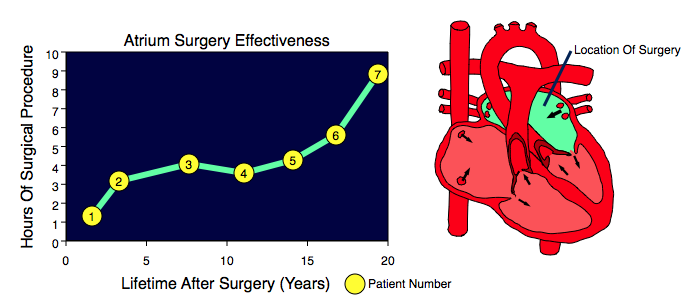 Palettes On The Mac
Palettes are Graph IDE Documents that contain pre-made graphics. They are accessible via Graph IDE's Palettes menu item. Any of the graphics on a palette can be dragged to your own document. You can make your own palette of graphics by adding a Graph IDE Document to the ~/Documents/Vvidget/Palettes folder in your home folder. The next time Graph IDE is launched it will have a menu item in its Palettes menu which, when clicked, will bring forward the palette you made.
Note: If you are using the Mac App Store Edition of Graph IDE then you must first authorize the access of the ~/Documents/Vvidget/Palettes folder before your own palettes will load into the Palettes menu. Do that by selecting the Graph IDE ► Tools ► Authorize Folder ► User Palettes... menu item and selecting the ~/Documents/Vvidget/Palettes (it should already be pre-selected) folder from the Open panel. Once the access is authorized then your own palettes will load in the menu upon next launch of Graph IDE.
The figure below shows how a graphic (a completely built column graph) is dragged from a palette to a document.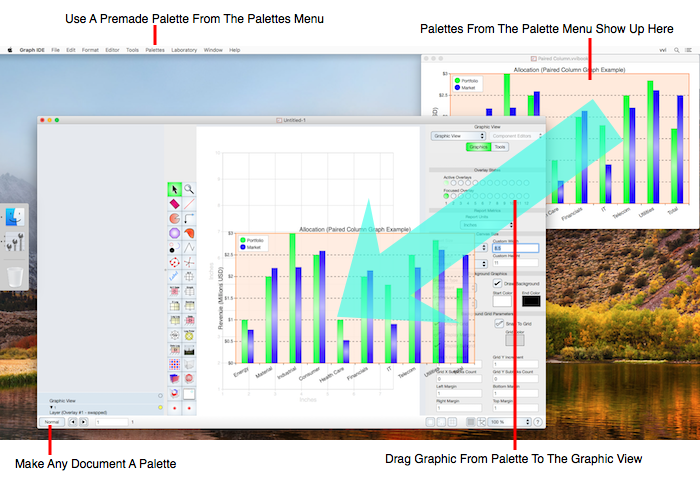 To make a conforming Graph IDE palette follow these steps:
Using Graph IDE, make a new document by clicking the ► menu item.
Then click the ► ► menu item.
Resize the document to the desired size of the palette window.
Turn off the background grid.
Add the graphics you want.
Save the document to your home folder's Documents/Vvidget/Palettes directory. (You may have to make that directory first).
Quit Graph IDE and then relaunch it.
Hint: For complex palette graphics first make all the graphics, then select and group them. The group can be picked from the palette as a single entity. Once the group is on the target document then it can be ungrouped.
Palettes are loaded into the Palettes menu and organized by folder, so you may want to create subfolders in the ~/Documents/Vvidget/Palettes folder in order to organize your palettes.
---